About BWE Partnership
BWE Partnership is wholly owned and operated by Ron Shanks from his base in Aberdeen.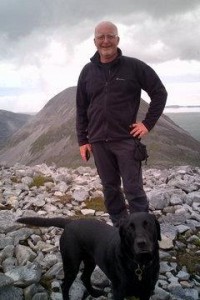 Ron has been an architect for over 30 years and began working in the renewable energy industry in 2002. Since that time, he has been involved as a shareholder, director, investor, development manager and designer in several successful on-shore wind energy projects in Scotland. Currently he has an interest in six on-shore wind schemes at various stages in the long process to gain the consents and permissions to make them happen.
It was through Ron's involvement in on-shore wind that the opportunity arose to develop large solar PV projects in Scotland and he has been investigating, organising and promoting this since early 2013.
BWE Partnership now have a pipeline of large solar PV projects throughout Scotland totalling over 70MW with the first project due to be operational in early 2016.
Large solar PV projects require five fundamental matters to be resolved to allow them to progress. They are:
Solar irradiation
Land availability
Legal agreement
Planning permission
Grid availability
For more information about projects that BWE Partnership have undertaken, please click Projects.